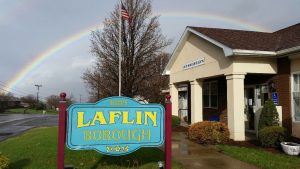 On behalf of all Laflin Borough Officials, we would like to extend a warm welcome to you.
We are providing this website as a service to our community and our visitors as well. If you would like anything added to this web site that would benefit our community please feel free to email us at LaflinBoro@comcast.net _____________________________________________________________________________
New Dump/Plow Truck in Service for Laflin Borough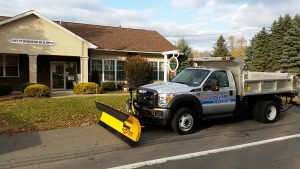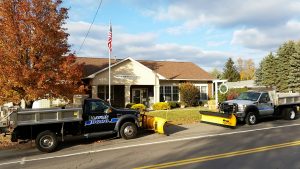 Laflin Borough adds a new 2016 Ford F550 plow and salt spreader truck (right) for the 2016 / 2017 winter season.
————— <> —————
Laflin Borough Elected Official Donates to Laflin Library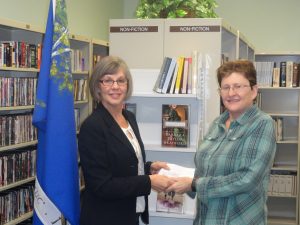 Pictured with our Laflin Librarian Nancy Coassolo is Councilwoman Sandra Falcone (right), who is donating her borough salary to the Laflin Library as a way to give back to the community.   Sandra has been associated with the library for many years, serving on the library board as well as teaching origami classes to the children.  Sandra is a world traveler spending several months each year in India teaching children English.  She and her late husband Ray Falcone operated Birney Beverage.  She has a son Carmen and two grandchildren, Zaria and Maxim who reside in Boston.