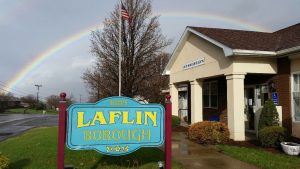 On behalf of all Laflin Borough Officials and employees, we would like to extend a warm welcome to you and your family.
Laflin is a small community with a mix of many fine families involved in different activities such as; sporting events, church socials and community activities.
We are providing this web site as a service to our community and our visitors as well. If you would like anything added to this web site that would benefit our community please feel
free to email us at laflinboro@comcast.net .
The nearest major airport is Wilkes-Barre/Scranton International Airport (AVP / KAVP). This airport has domestic flights from Scranton, Pennsylvania
and is about 5 miles from the center of Laflin, PA.
Laflin is a borough in Luzerne County, in the Scranton-Wilkes-Barre metro area.